Your Name
Your Name
Your Name
Your Name
Your Name
Your Name
Your Name
Your Name
Your Name
Your Name
Your Name
Your Name
Your Name
Your Name
Your Name
Your Name
Your Name
Your Name
Your Name
Your Name
Your Name
Your Name
Your Name
Your Name
Your Name
Your Name
Your Name
Your Name
Your Name
Your Name
Your Name
Your Name
Your Name
Your Name
Your Name
Your Name
Your Name
Your Name
Your Name
Your Name
Your Name
Your Name
Your Name
Your Name
Your Name
Your Name
Your Name
Your Name
Your Name
Your Name
Your Name
Your Name
Your Name
Your Name
Your Name
Your Name
Your Name
Your Name
Your Name
Your Name
Your Name
Your Name
Your Name
Your Name
Your Name
Your Name
Your Name
Your Name
Your Name
Your Name
Your Name
Your Name
Your Name
Your Name
Your Name
Your Name
Your Name
Your Name
Your Name
Your Name
Your Name
Your Name
Your Name
Your Name
Your Name
Your Name
Your Name
Your Name
Your Name
Your Name
Your Name
Your Name
Your Name
Your Name
Your Name
Your Name
Your Name
Your Name
Your Name
Your Name
Your Name
Your Name
Your Name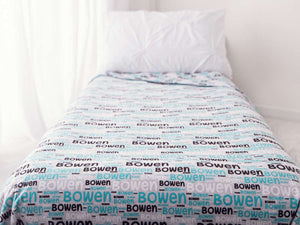 Beautiful blanket!
Bought for my daughter as a Christmas present, the colours have turned out amazing! I cannot wait to see her face opening it on Christmas Day!
Emerson
I know she will love this gift for her birthday! Her siblings both have these blankets and they are beautifully made, so very soft and cozy. It's so nice to be able to have their names in each one in such beautiful colors. Service is amazing and recieved very quickly.
Noah
Love it almost the same as the blankets I bought for my other grandchildren.
Awesome Blanket
I purchased the single bed blanket in a Friends theme for our daughter who LOVES Friends!
It is a gift so as yet she doesn't have it! But we know she will love it.
Easy to order.
Fast postage.
Easy communication.
Feels beautiful.
Looks awesome!!
Fantastic Product & Service
We love That's My Blankie! Our kids have had cot blankets and single bed blankets. They are thick, warm & heavy and the girls all sleep well with them. So well that we had to buy one for Dad for Father's Day